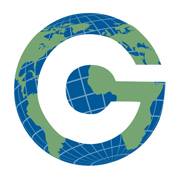 During the spring 2015 semester, the Avery Point Global Café will host two interdisciplinary panel events related to food resources: "The Omnivore on Land" and "The Omnivore at Sea." The intent of these panel discussions is to provide a current link between the UCONN Reads book selection, The Omnivore's Dilemma: A History of Four Meals by Michael Pollan, and Avery Point campus programs. Two film screenings are scheduled to support these panel events.
Thursday, February 26, 2015 Film Screening:
Eating Alaska (2008) 58 min.
12:30pm, Avery Point Auditorium
What happens to a vegetarian who moves to Alaska and marries a commercial fisherman and deer hunter? Join her on a wry search for a sustainable, healthy and ethical meal.
Thursday, March 5th, 12:30-1:30pm Lunchtime Panel Discussion "The Omnivore on Land"
Avery Point Student Center
Presenters:
Jamie Kleinman, Assistant Professor in Residence Department of Psychology
In 2008 Jamie and her family moved to a 13 acre farm in the Quiet Corner. They were inspired by the works of Michael Pollan and similar writers who were part of the "slow food" movement. Her family raises poultry, rabbits, pigs, sheep, and beef on their land. They also have a small orchard, garden, and apiary. Jamie is going to talk about how her training as a psychologist has contributed to her success as a farmer.
Matthew McKenzie, Associate Professor of American Studies, Coordinator of American Studies Program
Matthew McKenzie—liberal, academician, environmentalist—embraced deer hunting from unusual roots. Born to a family with no hunting inclinations whatsoever, his research into historical ecology and his family's desire to avoid industrial food made him rethink his disengaged—"fish hugging"—form of environmentalism. Over the past three years, while taking to woods with both "stick"bows and compound bows, deer hunting has taught him a localized form of environmentalism predicated upon fulfilling human's role as a top-level predator, actively engaging the landscape as such a predator, and providing free-range and sustainably-harvested protein for his family. Its not a form of environmentalism all can, or wish, or should embrace. Still, as New England's environment continues to reforest, this intensely limited and local form of food production offers some a dirty and bloody way to ecologically-engaged citizenship.
A video recording of "The Omnivore on Land" 3/5/15 presentations can be viewed here:
"The Omnivore on Land" Panel Presentations March 3, 2015
Thursday, March 26, 2015 Film Screening of Farming the Seas (2009) 60 min.
12:30-1:45pm, Avery Point Auditorium
Aquaculture is one alternative to meet the increasing need for fish and crustaceans. Some aquaculture methods have been highly criticized for their negative environmental impacts, but other, more environmentally friendly techniques, are being perfected at various research institutions.
Thursday, April 9th, 12:30-1:30pm Lunchtime Panel Discussion, "The Omnivore at Sea"
Avery Point Student Center
Presenters:
Hannes Baumann, Assistant Professor of Marine Science
Nets versus Nature: have we inadvertently made fish smaller?
When hearing and talking about sustainable seafood, issues such as overfishing, fishing-related habitat destruction (e.g., trawls tearing through bottom habitat, dynamite fishing) or changes to the architecture of marine ecosystems ('fishing down the foodweb') often come to mind. This talk is about another potential effect of heavy decade-long commercial fishing, which is less clear but perhaps even more insidious. Nature's age-old rule of survival in the ocean, i.e., that faster growing fish have better chances of survival, is suddenly reversed when size-selective fishing becomes the dominant agent of mortality. Because in fishing, a faster growing fish will just be susceptible sooner to get caught by the meshes of a fishing trawl. We instinctively know that life on earth has adjusted before to changing selection pressures, and there's little reason to suspect that this case might be different. Commercial fishing may trigger fisheries-induced evolution, and this may mean smaller, earlier maturing fish and less total biomass for centuries to come. The brief talk will summarize the problem as we know it, explore alternative explanations and look at examples, which show that the issue is also inextricably linked to all the other natural and man-made changes (warming, food web) that affect fish stocks. A cautionary approach that considers evolutionary processes within the framework of sustainable fisheries is surely warranted. 
Mark S. Dixon, NOAA Northeast Fisheries Science Center, Milford
Aquaculture: Already in your backyard
Global demand for seafood is increasing rapidly and is projected to continue to rise. This has placed unprecedented pressure on fisheries resources. World wild-capture fisheries have exhibited little or no growth during the past three decades; and it is unlikely that this trend will reverse itself. Conversely, seafood production from aquaculture is increasing at a brisk pace to meet the rising demand. Currently aquacultured seafood accounts for just over fifty percent of world seafood production. Finfish, shellfish, and seaweeds, are all important sectors of the growth in seafood aquaculture. Seafood aquaculture is developing all over the world. For a variety of reasons, including labor costs, import/export issues, and environmental regulations, much of this growth is occurring in the developing world. The United States has helped develop many of the techniques and technologies that have spurred this growth, but lags far behind in aquaculture production. There is, however, a strong and growing regional and local shellfish aquaculture industry. This local industry provides a close-at-hand source of healthy seafood and a boost to the economy. Additionally, robust populations of cultured shellfish benefit the local environment with their filtering capabilities.
UCONN Reads Book Discussions:
Faculty and staff are invited to participate in three book discussions, led by Laurie Wolfley, 12:30-1:30pm in ACD 303, Avery Point campus:
·         Weds, 2/18—Discussion of Section I of The Omnivore's Dilemma, "Industrial—Corn"
·         Tues, 3/3—Discussion of Section II of The Omnivore's Dilemma, "Pastoral—Grass"
·         Tues, 3/31—Discussion of Section I of The Omnivore's Dilemma, "Personal—The Forest"
Complimentary copies of The Omnivore's Dilemma are available to Avery Point faculty and can be retrieved from Cindy Bernardo, ACD 317.